ArtWalk Condos HIGHLIGHTS 
Part of the 100-acre master planned city center in the Vaughan Metropolitan Centre which features residential, office, retail and a 9-acre urban park right in the heart of Vaughan! Residents will be in the center of a thriving new city center just moments from flagship retail such as Wal-Mart, Lowes, Home Outfitters, RBC along with other Big Box Retail just moments away
A very convenient address for students to reside as York University, which is home to 50,000+ students, is only 2 Subway stops from the Vaughan Metropolitan Centre For those who will be commuting, you are just seconds from Highways 400 & 407 making travelling throughout the GTA an absolute breeze
Amazing location for those who rely on public transportation being just steps from the Vaughan Metropolitan Centre (VMC) where you will have access to the Line 1 Subway Route where you can arrive in Downtown Toronto's Union Station in just 45 minutes.  In Close Proximity to a variety of entertainment options (Cineplex, Dave & Busters, Restaurants, Nightlife & More). Across a Brand New 100,000 Square Feet YMCA, Library & Community Centre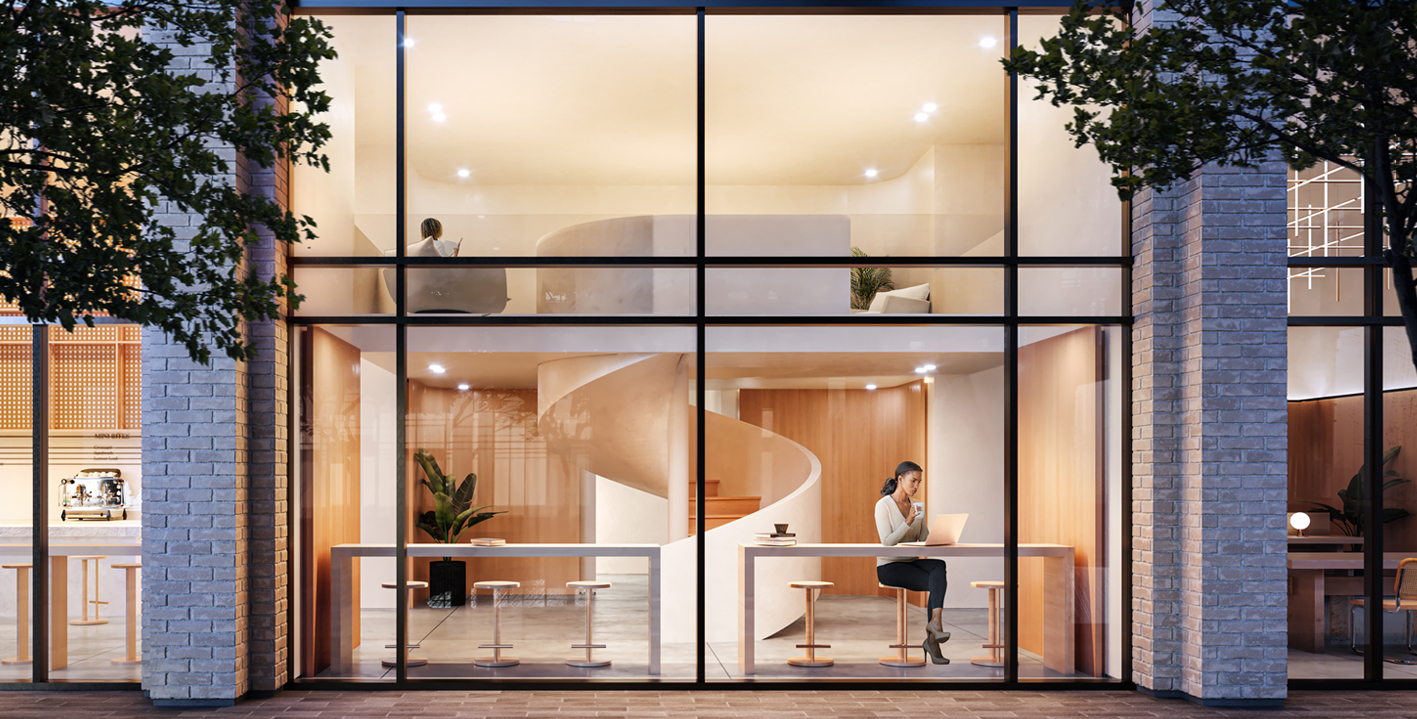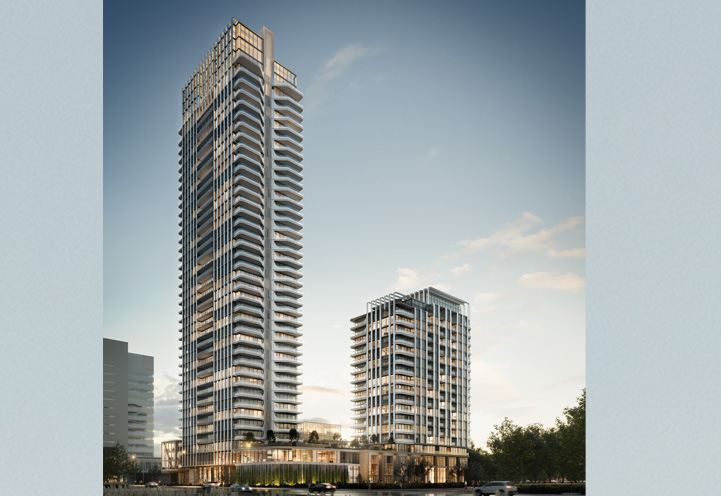 ArtWalk Condos proposes four new ambitious buildings consisting of various heights and purposes. The buildings will feature condo units and retail space for a combined gross floor area of 637,130 square feet. The developers have proposed 624 new residential units that will be divided into three out of four of the presented buildings; 368 residential units will be contained in a 38-storey building, 184 units in the 18-storey building, and 72 units in the six-storey building. The six-storey building will hold 6,350 square feet of retail space located in the podium, and will sit adjacent to a soon-to-be-constructed nine-acre park.
The last and shortest development will be a 4-storey jewel box building with no defined purpose as of yet. It's main use for now is to serve as a pedestrian-friendly gateway to help integrate the buildings into the streetscape. It will also sit in a central courtyard that is aimed to increase connectivity and improve the future public realm.
The developers have also proposed a one-level underground parking garage which will contain 220 parking spaces for residents and visitors. The garage will also hold a generous total of 383 bicycle spots for all occupants to utilize. The buildings will all feature modern and sleek designs (curated by renowned architects Hariri Pontarini Architects) to captivate those looking for a grandeur lifestyle.